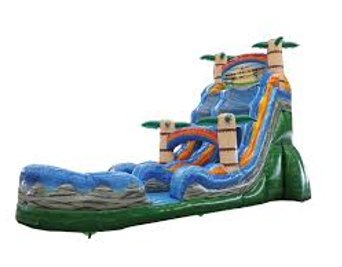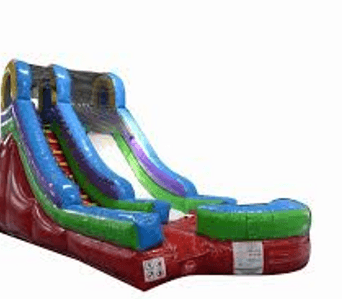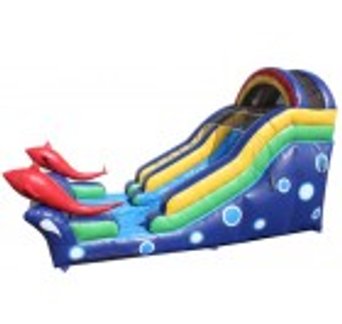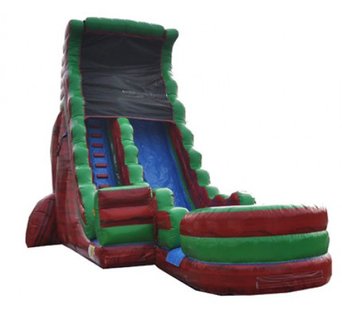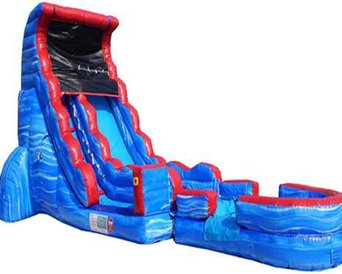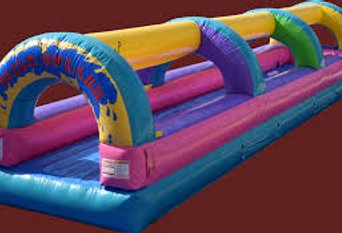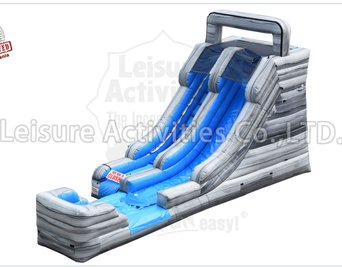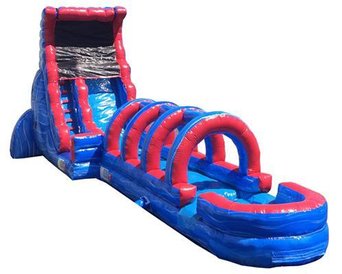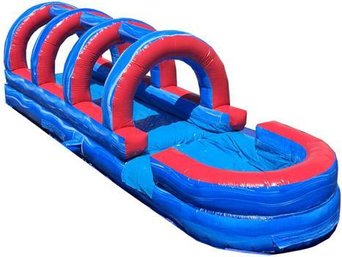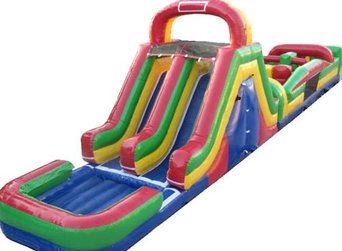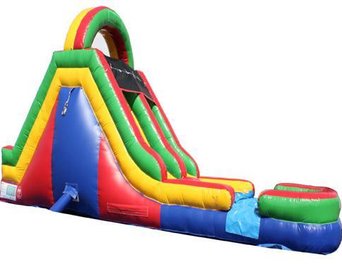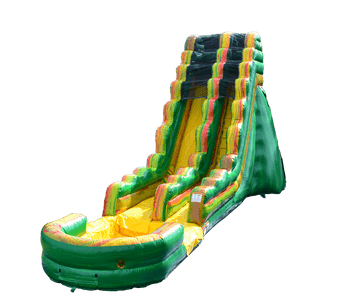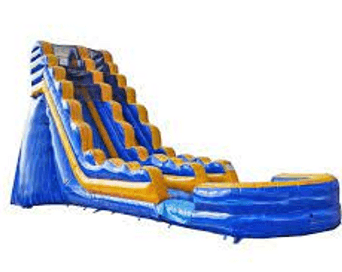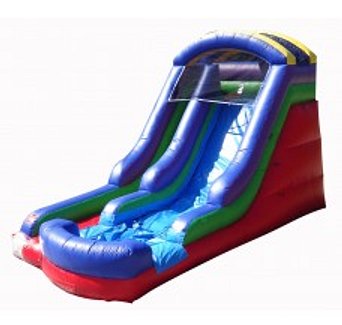 19ft Fire Screamer Slide (Wet/Dry)
19ft Tsunami Screamer Slide (Wet/Dry)
This Fire slide screams nothing but some fun in the sun. It will have your event on fire.
Come ride this Tsunami wave. It will be a ride of a life time.!!!
Tsunami Slip and Slide (Wet)
18ft Rear Load Double Lane (wet/dry)
18ft Double Lane with Obstacle course (Wet/Dry)
This Tsunami Wave takes you high and down into a long slip and slide. Your adrenaline will be as high as the slide!
This huge blast of fun is a double sided slide on one side and a obstacle course on the other. Offering plenty of fun for all users.
Looking to slide into some fun, try this huge slip and slide out!
Come and slide with the Koi fish. You will definently have the time of your life!!!!
19ft Tsunami Slide with slip and slide (Wet/Dry)
Enjoy a fun filled day on this dual lanes slide. Plenty room for everyone to enjoy!
16 ft Primary Waterslide (Wet/Dry)
Enjoy a fun filled day of sliding and splashing on this amazing water slide.
EE
18ft Tiki Plunge Waterslide (Wet/Dry)
16ft Rainbow Slide (Wet/Dry)
This slide is built especially for the enthusiast. This slide will be sure to brighten up your day with a little sunshine and its beautiful rainbow colors. What a great way to involve everyone in the fun!!!
Enjoy this Adventure Island Slide either wet OR dry! Whichever you choose to do will bring laughs and fun to your celebration!
15 ft Sensation Slide (DRY)
You are without a doubt going to enjoy this multi-color slide. It is suited just for you to have some fun in the sun!!!
16 ft stone and marble slide (Wet/Dry)
Slide into paradise. This slide will definitely have you wanting more and more after each slide!!!
Wild Splash Slip and Slide (Wet)
Slip n slide across the blue sky with rainbows in the air on our Rainbow slip and slide. This Slip N Slide is 24 feet long & is excellent entertainment for younger children. Run and jump onto this slide to get the full effect or small children can climb up the front and play on top of a soft pillow of blue sky with parental guidance. This inflatable is an awesome rental for any birthday party in the hot Florida months.
15ft Aqua Beast Slide (wet/dry)
Time to make a big splash in this Aqua Beast. while going up and flying down the slide. Kids and adults would be sure to have some fun in the sun with the Aqua Beast.
16ft Tropical Palm Slide (wet/dry)
This is a sure hit at any event. The Palm slide is a great inflatable for anyone who is looking to have the most fun on this cool inflatable water attraction.
19 ft

Melting Arctic Slide